Every mall needs a Kiddieland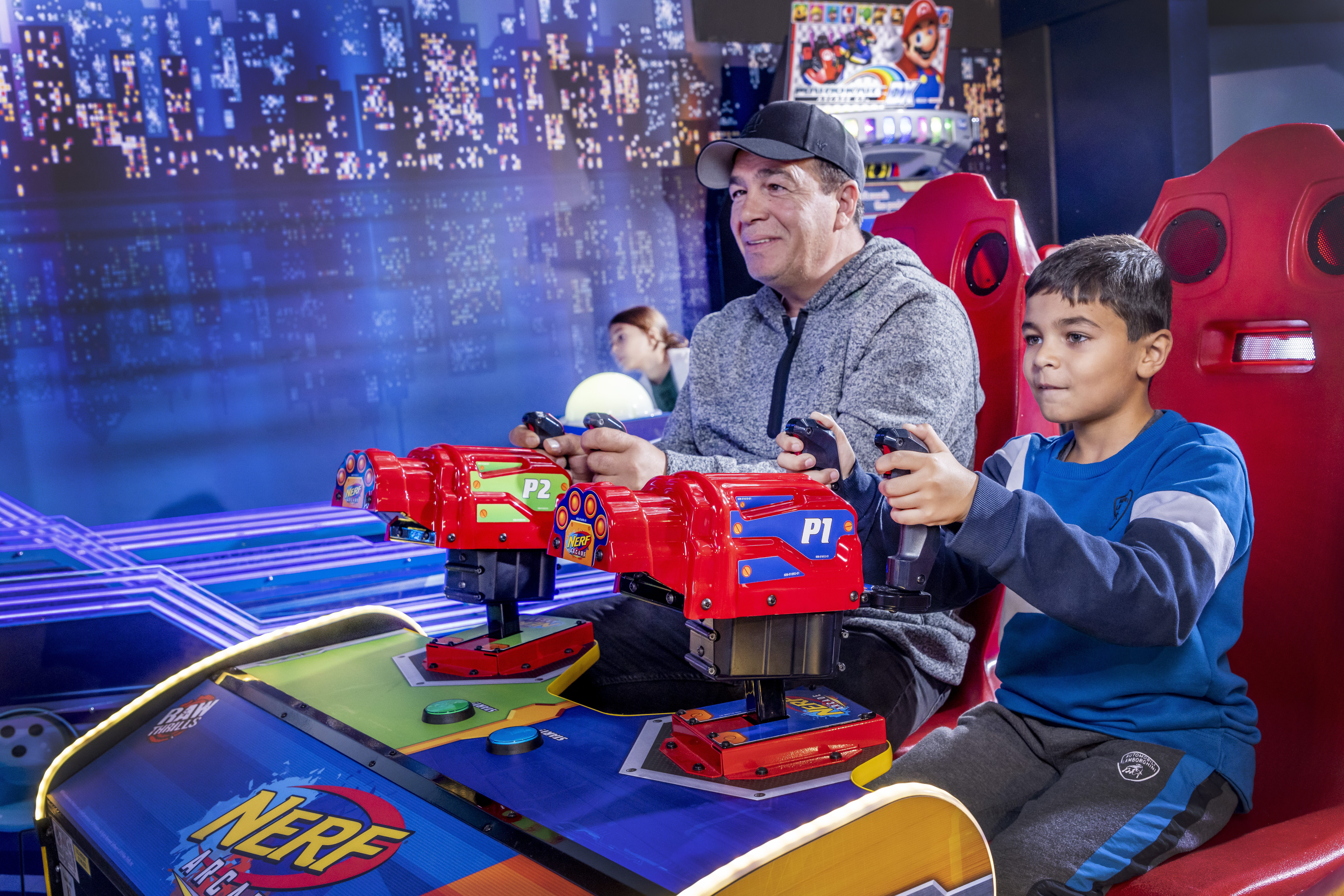 Family Entertainment
Quality time with the whole family can not be downloaded! With our Kiddieland concept we add true entertainment and value for shop or mall visitors. Real quality entertainment for children, parants & family.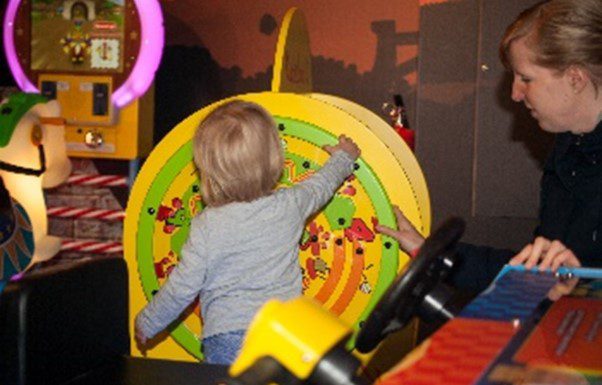 Free Educational Games
Our concepts are aimed at making it possible for children to not only play the paid games but also play free educational games and develop themselves and learn through play.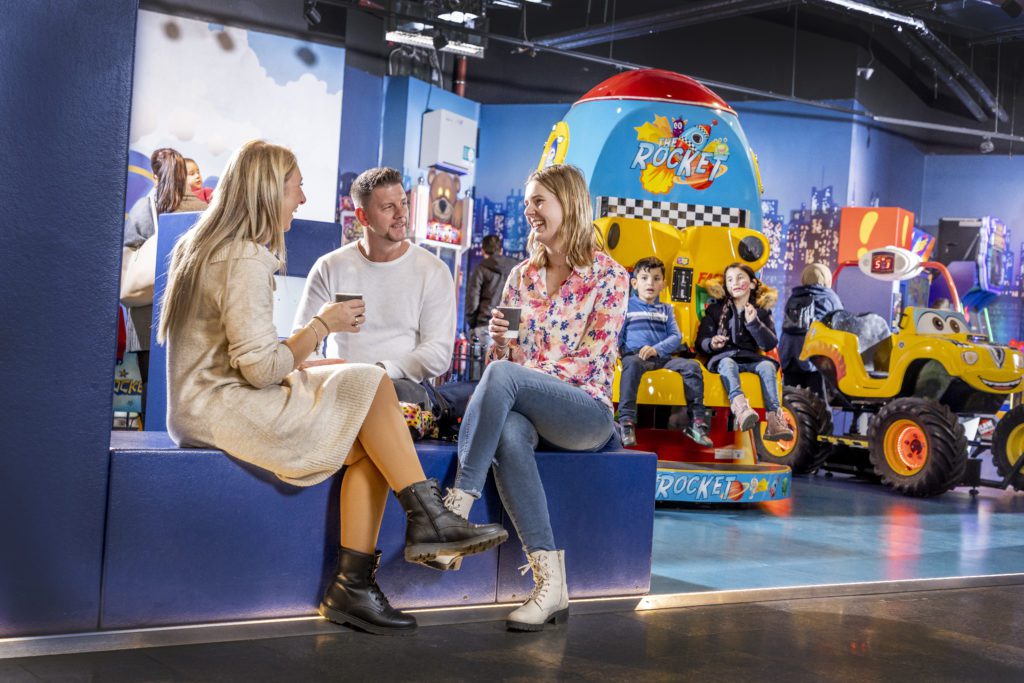 Fuel for more shopping
Between the shopping parents and their children need to rest. The kids play while the parents drink their coffee. After that? Everybody has enough energy for the next round of shopping!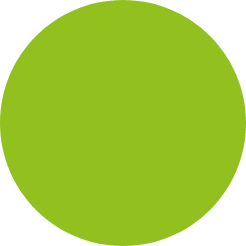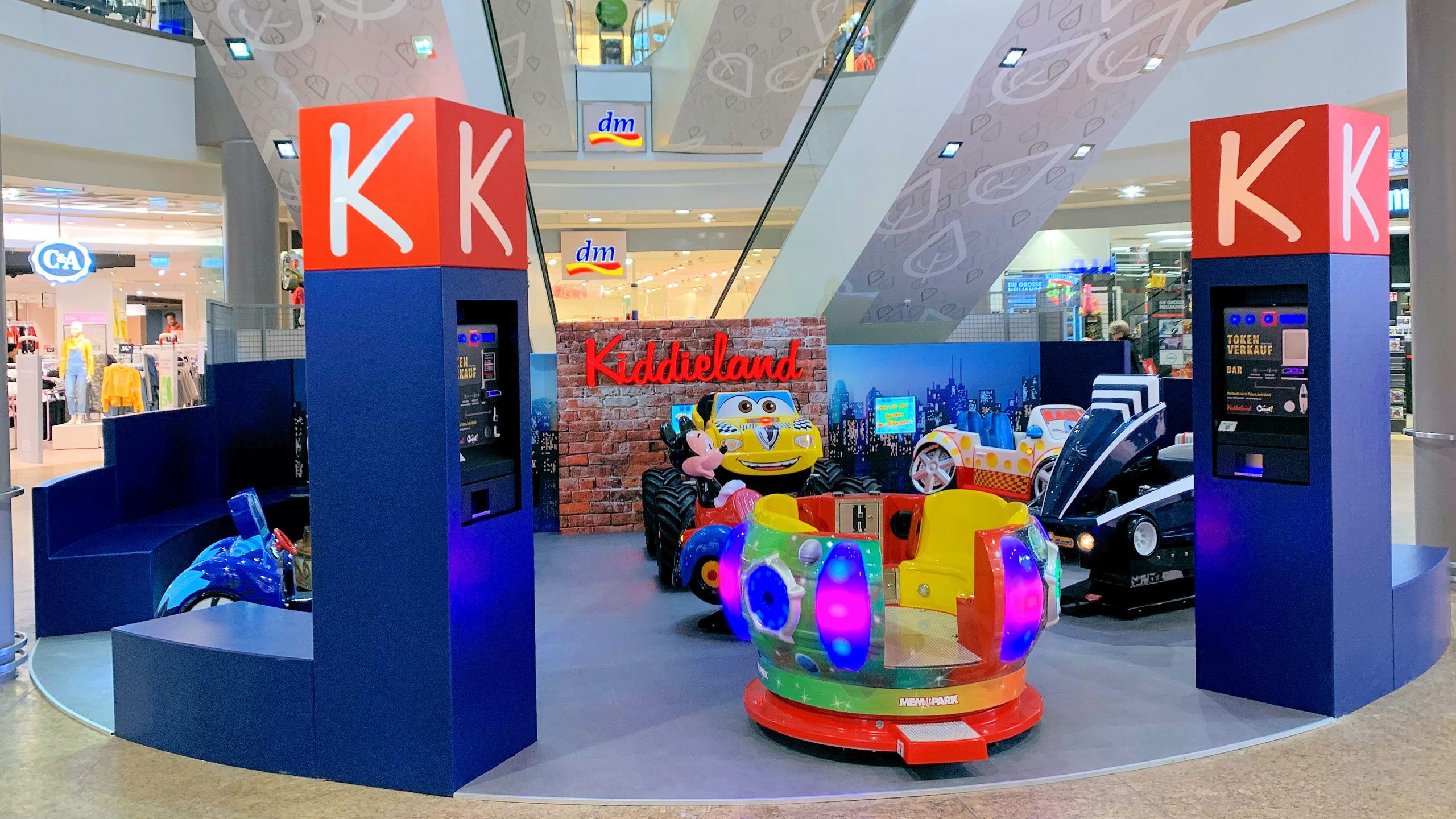 Kiddieland
Our Mall concept which makes every shoppingcentre family friendly. With the highest quality we build and operate a kidszone with modern Kiddie Rides and free educational games.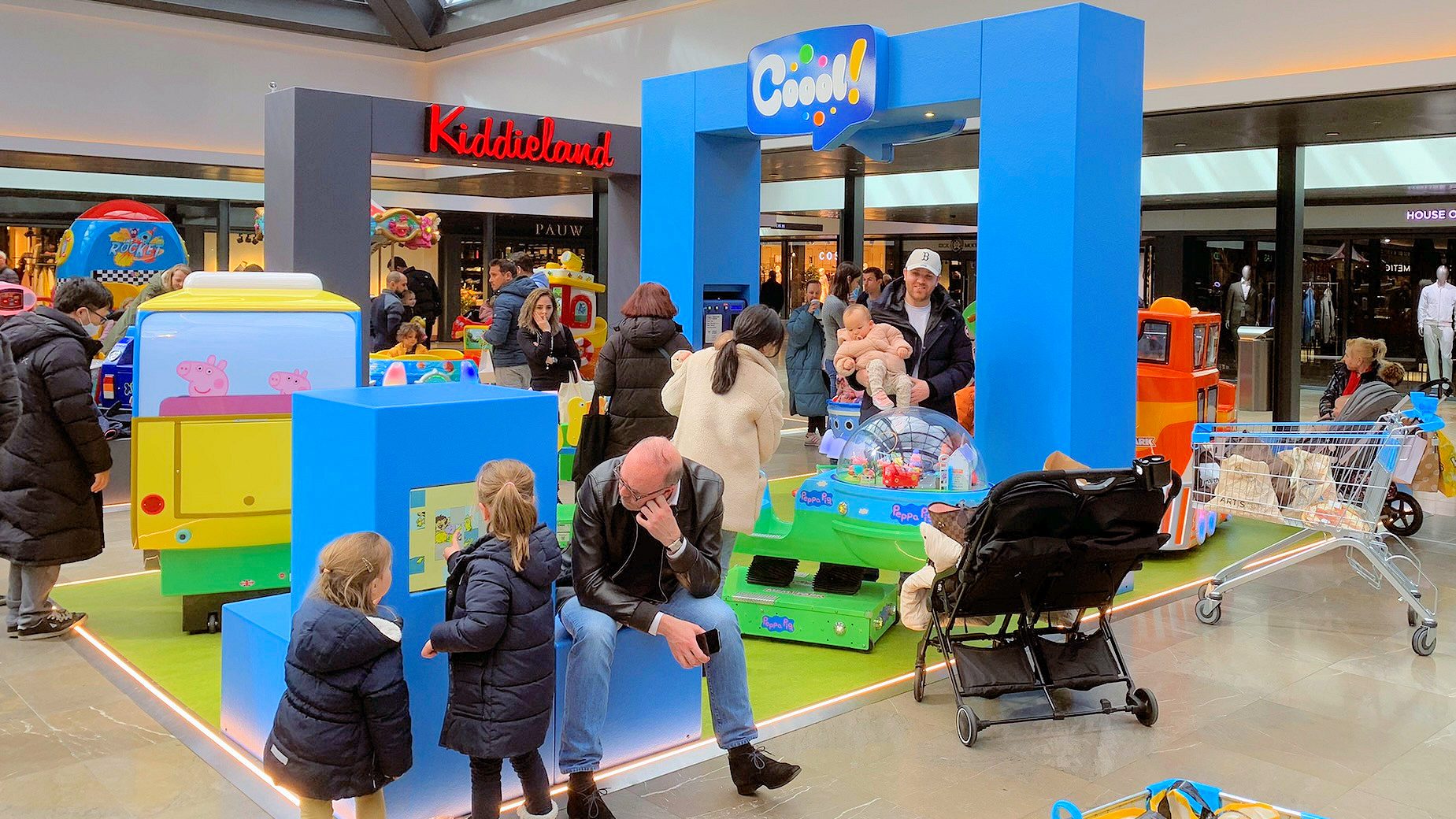 Peppa Pig Rides
Our newest licensed concept for preschool kids. Peppa Pig – the most popular pig in the world – is coming to shopping centres. With our exclusive Peppa Pig rides we turn your mall space into Peppa Pig style.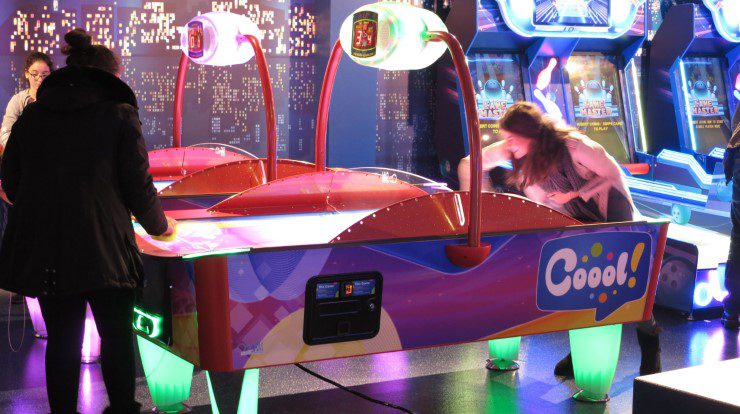 Coool! Gaming by Kiddieland
Our Shop concept for the whole family. Coool! offers a wide variety of games like Kiddie-Rides, redemption games & sports. Kids, teenager, (grand)parents will all have a good and active time.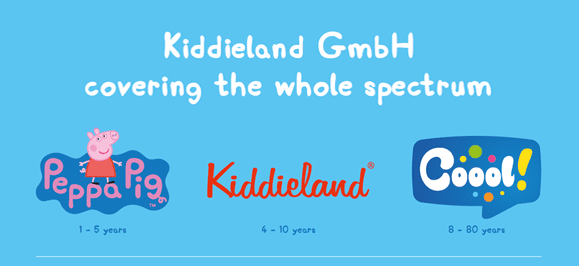 Everyone loves our mall & store concepts
Enjoy this introduction video of one or our Kiddieland Experiences. Kiddieland offers playing areas in shopping malls, large shops, airports and other public places. We have created playing areas in more then 100 locations in Austria, Belgium, Germany, Switzerland and The Netherlands. 

Kiddieland and Coool!
Locations.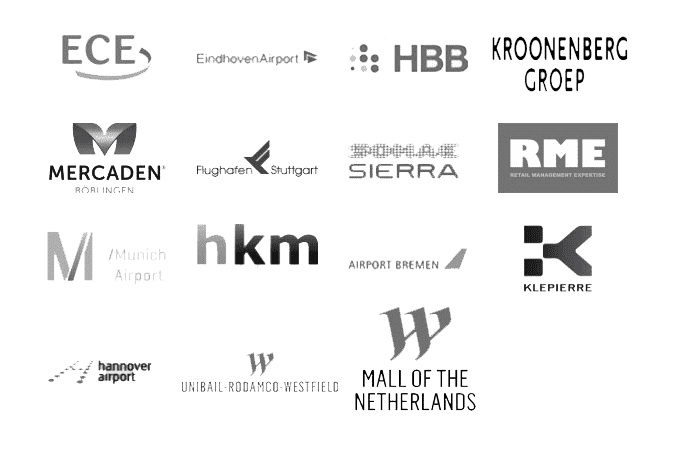 Creating the Right Family Atmosphere
Creating the right Family-Atmosphaere in more than 100 Shoppingmalls and airports